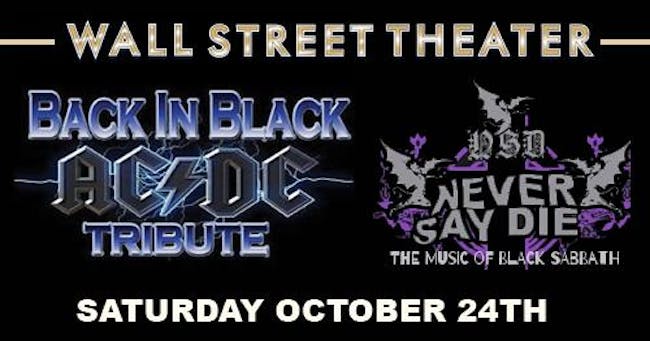 Featuring Never Say Die - The Music of Black Sabbath
Back In Black
Never Say Die
$17.50 - $35.00
Postponed
Back in Black, The True AC/DC Experience
The "True AC/DC Experience" performed by BACK IN BLACK has been touring the United States since 1990, entertaining audiences with AC/DC'S music old and new. Armed with an impressive song list of over 80 songs you are sure to be pleased. The high energy live show, professional sound and production, and exact song replication will surely leave you wanting more.
BACK IN BLACK is the TRUE AC/DC EXPERIENCE ! There is no substitute.
NEVER SAY DIE- The Music of Black Sabbath was founded in 2011 and is committed to recreating authentic note for note replications of OZZY era Black Sabbath. NSD mission is to deliver the energy, passion and classic tone of the legendary original line up of Black Sabbath.
John Brullo's recreation of OZZY's tone and vocal style puts him at the very top of tribute band vocalist. He has over 25 years of experience to back his amazing talent. David Scheirer has perfected Bill Ward's drumming style and technique for the past 20 years. Martin Beck on bass brings the tone and feel of Geezer Butler like no other. Bartholomew Cambria has captured the tone and note for note transcriptions of Tony Iommia's solos and playing style.
Never Say Die will bring the passion to every show that every Black Sabbath fans expects.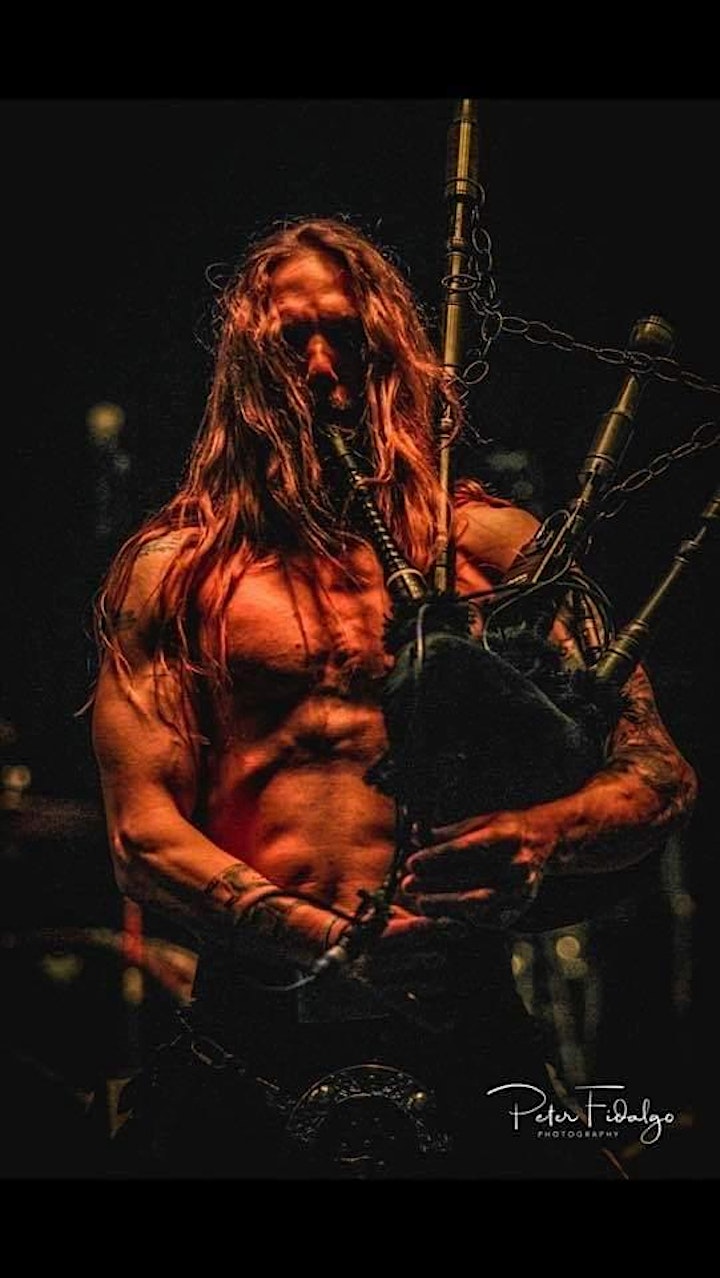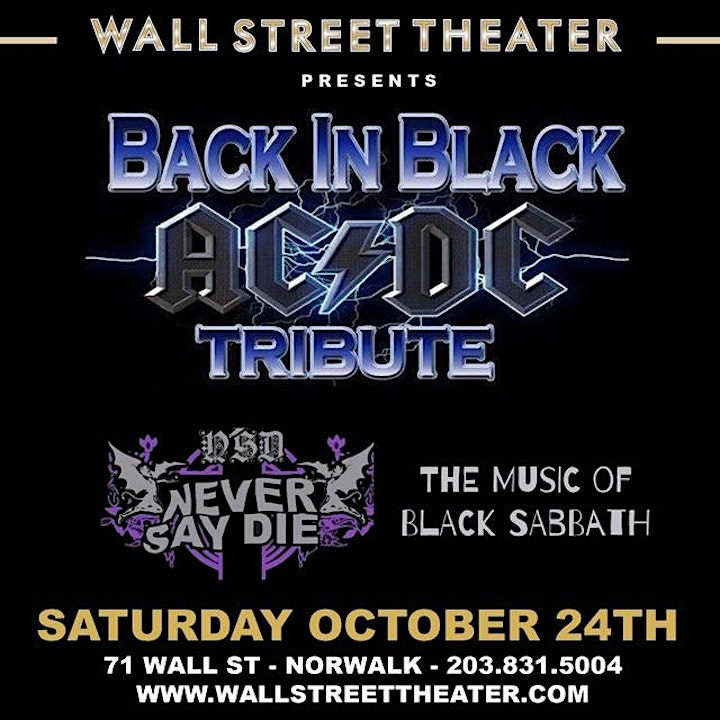 Venue Information:
Wall Street Theater
71 Wall Street
Norwalk, CT, 06850