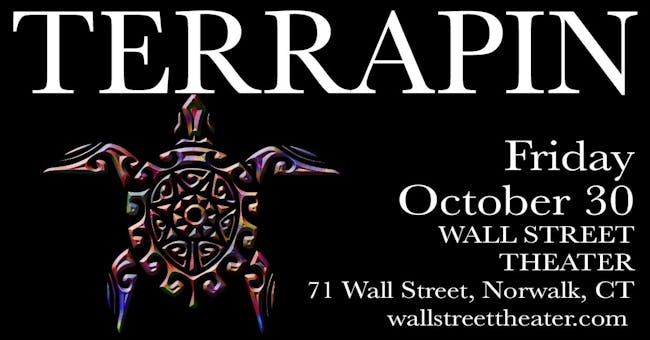 Terrapin - A Grateful Dead Experience
Terrapin is a Grateful Dead experience. They have performed over 180 concerts, offering an authentic mix of Dead tunes which will appeal to the most ardent Deadhead as well as the newly acquainted listener. The band consists of players who have loved and performed this music for decades. Terrapin has invested heavily in state-of-the art equipment which is "true to form" of recreating a live concert experience. They have 7000+ followers on Facebook, a comprehensive marketing platform and are available for theaters, festivals, private events and more.
Recent appearances: Rams Head On Stage, Annapolis MD, Hard Rock Cafe, Boston MA, Tarrytown Music Hall, Tarrytown NY, The Ridgefield Playhouse, Ridgefield CT, Highline Ballroom, New York NY, Mohegan Sun, Uncasville CT, Palace Theater, Stamford CT, Forever Grateful Festival, Danbury CT, Emelin Theatre, Mamaroneck NY, Fairfield Theatre Company (FTC) Fairfield CT, Garcia's at the Capitol Theatre, Portchester NY, The Hamilton, Washington, DC, and Levitt Pavilion, Westport CT.
Testimonials:
"Another great Sold Out show! Terrapin always delivers!"
Allison Stockel – Executive Director, Ridgefield Playhouse
"Terrapin brought the Dead to life at FTC and filled the house with a vibe that brought a smile to everyone within earshot. They are clearly a Deadhead's delight."
John Reid – Producing Artistic Director and Executive Director, Fairfield Theatre Company (FTC)
"From the minute I met the band I could tell these guys were experienced pros. They knew the drill and were cooperative in every way. Our techs loved 'em and so did the audience. Terrapin brings the Grateful Dead spirit alive. Show was excellent."
Ray Garon – Booking Director, Palace Theatre, Manchester NH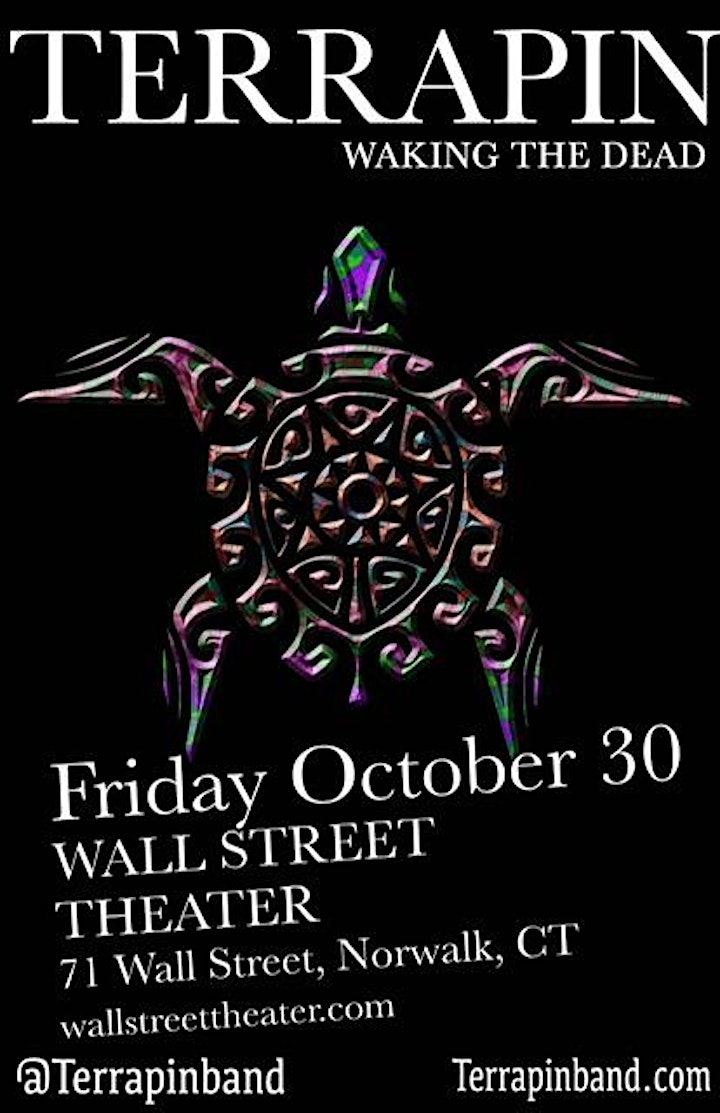 Venue Information:
Wall Street Theater
71 Wall Street
Norwalk, CT, 06850